Presentato da
---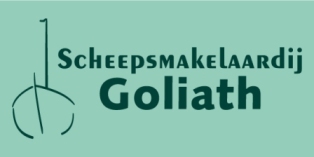 Sjoerd Kampen
Scheepsmakelaardij Goliath
Hendrik Bulthuisweg 2
8606 KB SNEEK
Olanda
Descrizione
---
Auto tradurre:
EN
Available immediately with berth and rental for 2022 in Finland.
These Nordic season 42 (3x) built in 2015 are in Jyväskylä, Finland. there they are rented. Also for 2022 yet. So if you buy the boat you have right away a berth and a rental organization. So no waiting for a delivery and direct return on investment. If you want to celebrate your vacations on your own boat on the Finnish lakes you will probably never want to do anything else. If you want you can put the boat down somewhere else in 2023 and rent it out there.
Construction: aluminum floats and frame with a polyester superstructure. Fully equipped for rental.
1x with 2x 40 hp Mercury and 6 fixed berths.
2x with a 60 hp Mercury and 8 beds.
All 3 equipped with a dishwasher.
For more information visit: https://houseboat.fi/houseboat-deluxe-2/
NL
Direct beschikbaar met ligplaats en verhuur voor 2022 in Finland.
Deze Nordic season 42 (3x) die gebouwd zijn in 2015  liggen in Jyväskylä, Finland. daar worden deze verhuurd. Ook voor 2022 nog. Dus als u de boot koopt heeft u gelijk een ligplaats en een verhuur organiatie. Dus geen wachten op een Levertijd en direct rendement op uw investering . Als u zelf vakantie wilt vieren in vieren op uw eigen boot op de Finse meren wilt u waarschijnlijk nooit meer anders. Als u wilt kunt u de boot in 2023 ergens anders neerleggen en daar verhuren. 
Bouw: aluminium drijvers en frame met een polyester opbouw. Volledig uitgerust voor de verhuur. 
1x met 2x 40 pk Mercury en 6 vaste slaapplaatsen. 
2x met een 60 pk Mercury en 8 slaapplaatsen. 
Alle 3 uitgerust met een vaatwasser. 
Voor meer informatie kijk op: https://houseboat.fi/houseboat-deluxe-2/
DE
Sofort verfügbar mit Liegeplatz und Charter für 2022 in Finnland.
Diese Nordic Season 42 (3x) aus dem Jahr 2015 befinden sich in Jyväskylä, Finnland, und werden dort vermietet. Auch für 2022. Wenn Sie also das Boot kaufen, haben Sie sofort einen Liegeplatz und eine Mietorganisation. Sie brauchen also nicht auf eine Lieferung zu warten, und die Investition macht sich direkt bezahlt. Wenn Sie Ihren Urlaub auf einem eigenen Boot auf den finnischen Seen verbringen möchten, werden Sie wahrscheinlich nie wieder etwas anderes tun wollen. Wenn Sie wollen, können Sie das Boot abstellen und es 2023 woanders vermieten.
Konstruktion: Schwimmer und Rahmen aus Aluminium mit einem Polyesteraufbau. Vollständig ausgestattet für die Vermietung.
1x mit 2x 40 PS Mercury und 6 festen Kojen.
2x mit einem 60-PS-Mercury und 8 Kojen.
Alle 3 sind mit einem Geschirrspüler ausgestattet.
Weitere Informationen finden Sie unter: https://houseboat.fi/houseboat-deluxe-2/
FR
Disponible immédiatement avec un poste d'amarrage et une location pour 2022 en Finlande.
Ces Nordic season 42 (3x) construits en 2015 sont situés à Jyväskylä, en Finlande, où ils sont loués. Également pour 2022. Ainsi, si vous achetez le bateau, vous disposez immédiatement d'une place de port et d'une organisation de location. Donc pas d'attente pour une livraison et un retour sur investissement direct. Si vous voulez passer vos vacances sur votre propre bateau sur les lacs finlandais, vous ne voudrez probablement jamais faire autre chose. Si tu veux, tu peux poser le bateau et le louer ailleurs en 2023.
Construction : flotteurs et cadre en aluminium avec une superstructure en polyester. Entièrement équipé pour la location.
1x avec 2x 40 hp Mercury et 6 couchettes fixes.
2x avec un Mercury 60 cv et 8 couchages.
Toutes les 3 sont équipées d'un lave-vaisselle.
Pour plus d'informations, voir : https://houseboat.fi/houseboat-deluxe-2/
Dettagli
---
Posizione solo approssimativa, non per le direzioni
Informazione generale
Costruttore:
Nordic Season
Modello:
NS 42 Houseboat
Anno:
2015
Condizione:
Usato
Motore
Tipo di motore:
Motore integrato
Misure
Lunghezza:
12 m (39.37 ft)
Larghezza:
5 m (16.40 ft)
Profondo:
0.5 m (1.64 ft)